Dear Colleagues,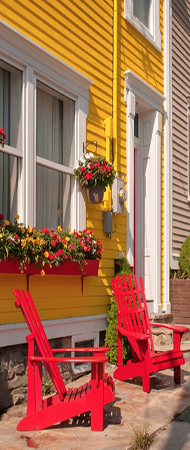 The meeting is jointly hosted by the International Pension and Employee Benefits Lawyers Association (IPEBLA), IACA, PBSS, and IAAHS.
Meeting content will include sessions of interest to both lawyers and actuaries, with a focus on the increasing number of situations where lawyers and actuaries are working together on projects and client engagements.
The meeting is being held in conjunction with the Canadian Institute of Actuaries (CIA) annual meeting, featuring combined plenary sessions and many opportunities for networking with the CIA attendees.
The meeting will be held in the picturesque town of St John's in Canada's province of Newfoundland and Labrador. Sessions will be held in the Delta Hotel Conference Centre.
News:
» Hon. Indira Naidoo-Harris, MPP, Associate Minister of Finance (Ontario Retirement Pension Plan)to speak on Innnovation in Public Pensions
» Presentations that have been submitted are now posted on the colloquium Programme page
» Current list of registrants is available for viewing.
» Programme has been released.
» Keynote speaker, Michael Woodford has been confirmed.